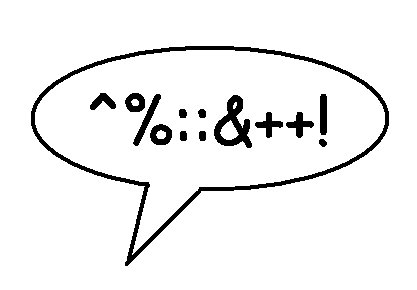 My dad, a long-time, faithful reader of mine, recently made a passing comment that it seemed I was swearing more often on my blog these days. He was right, I had to admit. But in my defense, I quickly retorted if it took him five hours to run his last marathon after training for 4 1/2 months through the worst winter EV-ER, he'd have a few choice words too, dagnabbit!

Nevertheless, not one to willingly disappoint my father, I pledge to keep this blog entry cuss-free. Rated G. Family friendly. Gather around the dinner table and leave it to Beaver.

No promises on the next one, though.

So, I've been getting back to business with my running since the debacle that was the Ogden marathon three weeks ago. After two weeks of learning how to run again on legs that were supremely annoyed about covering 26.2 miles on foot, I finally turned the corner this week with some great runs. With my next three races already mapped out to fill out my summer schedule (a 5K in July and two half-marathons in August), I've started easing back into some quasi-serious training for them. Basically, I'm pretending to train, but not letting my legs in on it in case they think they actually have a choice in the matter. If they did, I'm pretty sure there would be some #2 hitting the fan.

See, I'm still dealing with a few nasty leftover ITBS remnants from the marathon. More specifically, I've got a pain in my piriformis (that well-used muscle in the upper butt-ocks). It was part of my downfall in Ogden when my legs tightened up on me halfway through the race and three weeks later, it's still hanging around like it owns the place. Fortunately, I've been able to achieve quite a bit of healing through the rest of my ITB's by faithfully using the foam roller I bought from my physical therapist after the marathon. I really wish I'd stumbled onto that three-foot piece of magic a long time ago as it's done some remarkable things for my legs. Still, my piriformis is a stubborn one, as piriformises (piriformisi?) go. So, I'll just continue daily bonding with the foam roller while flipping my piriformis the bird and telling it to go to heck.

That'll teach the son of a gun.